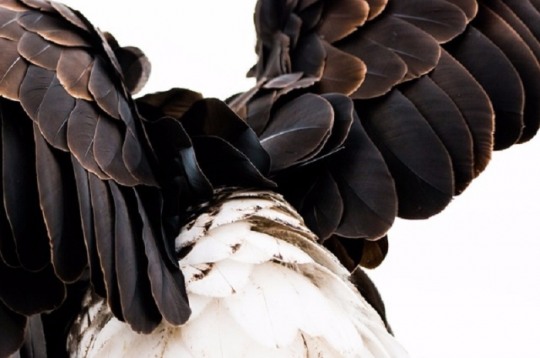 Linda Robson, a Canadian resident, witnessed a four-week-old red-tailed buzzard with hatchlings from an eagle nest with three eagle cubs.
It is her husband who first witnessed this. At the time he told Robson, "There is something strange in the eagle's nest. There is a small gray bird. "
Observations showed that the gray bird was a red-tailed buzzard puppy among the young eagles. What is more interesting is that these two species are usually hostile, how the community of these birds is made.
David Bird, a professor of ornithology at McGill University, said, "It seems that the eagle and the eagle have attacked the red-tailed buzzards living here and pulled out their nests. "When the eggs hatch and the young buzzards come out, the eagles are not dangerous. Instead, the parents' instincts of the eagles grow stronger, and the buzzards are raised like their cubs. It is a thing, "he said.
"But the big eagles grow bigger and they will be able to eat the buzzards," he said deeply, saying, "Even if a buzzard grows safe, he will have a problem with his identity if he leaves the nest."