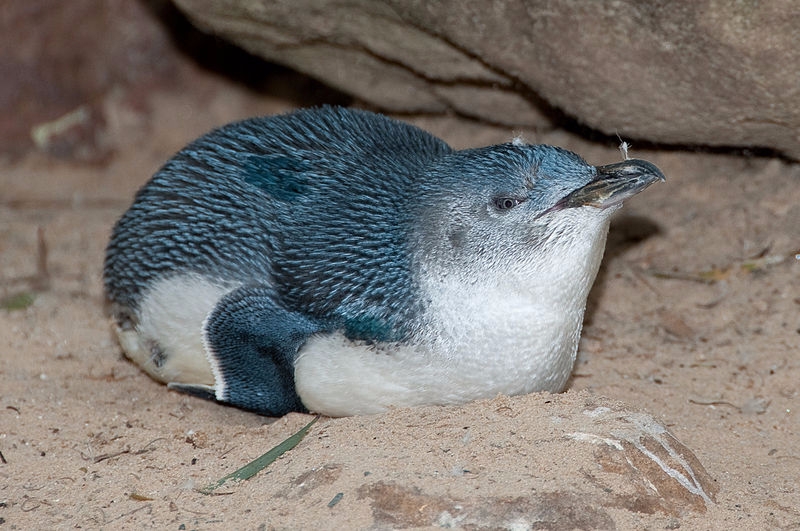 The Little Penguin (Eudyptula minor) is known as the world's smallest penguin.
The Native Maori people are called kororā.
The population of these penguins is in a large population, which is where seabirds throughout New Zealand and southern Australia coast live.
They are found mainly in coastal areas of New Zealand and southern Australia.
However, they make themselves more dangerous by moving the roads to find nests around them. Those who are called 'Little Blues' in the local area eventually nest at the door of the house.
Fortunately, the locals accept them as neighbors and let the little penguins make a new nest.
Forest & Bird, an environmental group headquartered in Wellington, began the "Place for Penguins" project in 2007. The project is to set up nest boxes across the country and observe little blues with the help of local volunteers. The Mayor of Wellington also supported the project.
One volunteer, Fraser Ross, often finds counting penguin nests, or guides tourists along a line of rocks when penguins arrive at twilight.
He instructs tourists to avoid using the flash to photograph penguins and make sure the penguins are hiding under the car.
There are few Little Penguins in his area, but Fraser added, "It's a big help for penguin researchers and is a major attraction in the small towns and southern New Zealand islands.