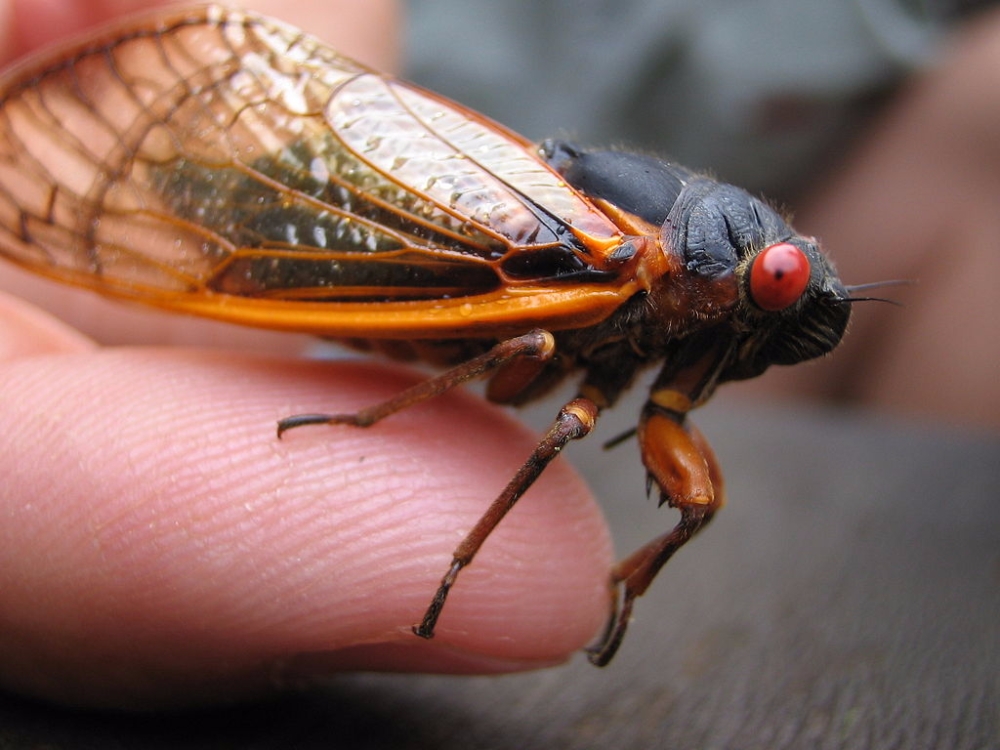 Cicadas inspired biologists and engineers to imitate their unique abilities.
The wing of the cicada has a characteristic of 'superhydrophobicity'. Super-hydrophobic means waterproofing ability.
Neenard Millikovic, a professor of mechanical science and engineering at the University of Illinois, has titled "Bio-inspiration" in a biology-based study of artificial engineering.
"We are learning as much as possible from the natural shapes of the cicada wings to design artifacts that are useful to humans," Milicovic said.
According to research published in the Applied Data and Interface Journal, the researchers used high-speed micrographs to record the activities of the cicadas and to study the characteristics of the wings in detail.
The researchers collected four species of cicadas, each of which was a 17-year-old cicada, in wetlands, forests, and grasslands.
They tested the hypothesis that cicadas living in dry climates would lack super-hydrophobicity, but what they found was surprisingly contrary. Habitat is therefore not a factor affecting the superhydrophobicity of cicada wing.
The hyperphobicity of cicadas is determined not only by the relevance of the species but also by the life cycle that causes such evolution.
The findings are also related to the researchers' interdisciplinary approach.
"Working with a biologist has helped me to better understand how cermes survive and evolve," said Jun Jun Ho, a graduate student in mechanical engineering and co-author of the study. "I learned how to really bio-inspire in mechanical engineering applications."
"Analytical chemistry, mechanical engineering, entomology, and materials science will work together to replicate natural structures such as insect wings to create materials with improved properties," said Don Crockett, an analytical chemist at the Construction Engineering Laboratory of the Energy Research and Development Center "He said, optimistic about the biochemical research project.