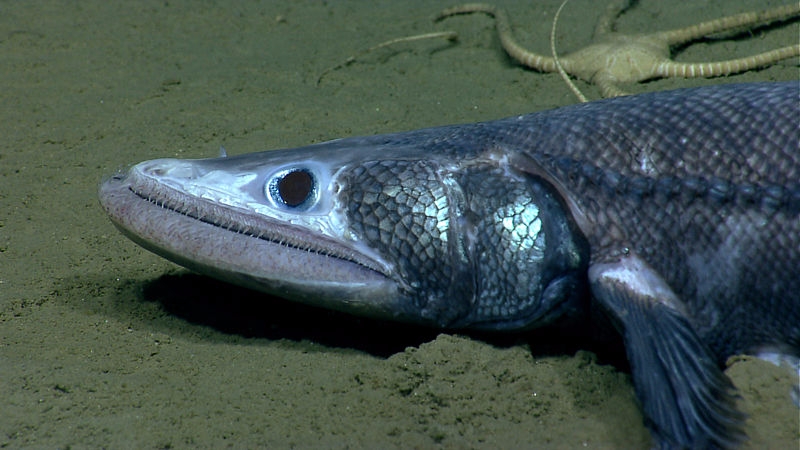 There are many dangerous animals living on the Australian continent.
This fish, called the deep sea lizard, was caught by a group of scientists caught in the net on the Tasmanian coast of Australia and has a lizard face, eel body, and sharp teeth.
The fish's huge jaw is full of teeth that can be folded and unfolded. Once inside your mouth, you can not get out. As the food moves to escape, it gets stuck in the teeth.
The scientific name of this fish is Bathysaurus ferox, which means 'wild sea lizard'. Deep-sea dragons have both female and male reproductive systems because of their hermaphroditism.
Scientists believe that this fish has evolved into a hermaphrodite in order to maximize its population by living in deep water, away from other fish.
CSIRO scientist John Pogonowski said he found this ghastly fish in the net of an Australian ocean probe, RV Investigator.
"As soon as I saw this fish, I saw the characteristics of long dorsal fin and knew it was a deep sea lizard. Another species of this species, Bathysaurus mollis, has a second short fins near the tail. "
"The big eyes and teeth are a traditional feature of submerged carnivorous fish. It waits for the food, and once it catches something, it uses the flexible tooth to move the food to the back of the mouth. "