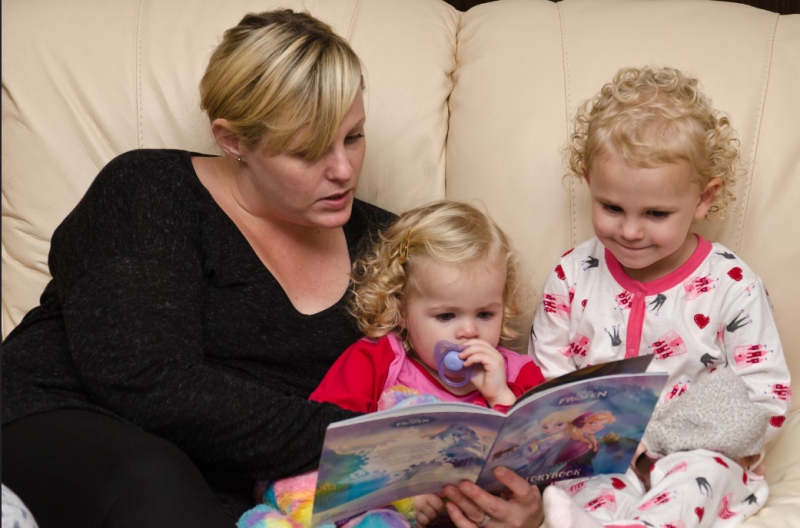 ▲ A woman reading to her children (source = Flickr)
Reading a book to a younger child can help children learn good social skills when they enter school. Especially if you read out loud sounds, attention can be improved and aggressive behavior can be lowered.
Importance of reading
Reading books with funny stories and informative stories can bring a variety of benefits to young children. In this type of book, the main characters express various feelings such as sadness and happiness, and learn how to cope with these emotions. If a parent reads this kind of book together with a child, the child can have the opportunity to think about these emotions, what it means, and how to deal with them. You will also learn how to focus and pay attention.
In this regard, Professor Alan Mendelson of New York University and his team conducted a "Video Interaction Project" for a random family of 675 people. Some were actually involved in the project and some were done by following the project guidelines rather than participating directly in the program.
In this experiment, the pediatricians visited the family's home in the program and filmed a video of their parents reading or playing with their children. Analysis of the video showed that parents played an important role in the development of their children.
According to Dr. Jeffrey Biehler, a pediatrician at the Nicklaus Children's Hospital in Miami, the study shows that playing and reading with your child can affect your child's school life and development. It can also help alleviate problem behaviors.
But the problem is that they do not have enough time with their kids to influence their social skills. If you watch TV or computer rather than interacting with your parents, there is no similar benefit at all. Parents should be able to read books with their children and play well enough to provide the skills necessary for their social development.
Reading with your child
Here are a few things you need to focus on when parents are reading books with their children.
1. Be careful and focused on your child. Most parents have the feature of reading a book in bed before the child goes to bed, but this is not ideal because it is both tiring and careless. Instead, it is a good idea to choose a time that is both refreshing and energizing for both your child and your parents. It is also desirable to turn off the mobile phone so that nothing is interfered with.
2. You should be able to get into the story of the book and communicate positively with your child. You can improve your reading skills by asking your child questions and discussing what happened in the book, such as how stories occurred and flowed.
3. There is no age restriction on the child's reading. However, if you start reading at a young age, you may be able to help develop the skills needed for school education when you go to school later. Even if you are beyond childhood, reading still plays a big role in developing cognitive skills.
4. Choose a book that both parents and children can enjoy. Parents can share their enthusiasm with their children as they read books together, and they can broaden their horizons while viewing and viewing various books. However, it is a good idea to choose books that are appropriate for your child's age.
5. When reading a book, it is better to use a variety of expressions and change the voice tone. But you do not have to worry about not doing so. The important thing is that your reading experience with your parents can leave happy memories to your child in the future.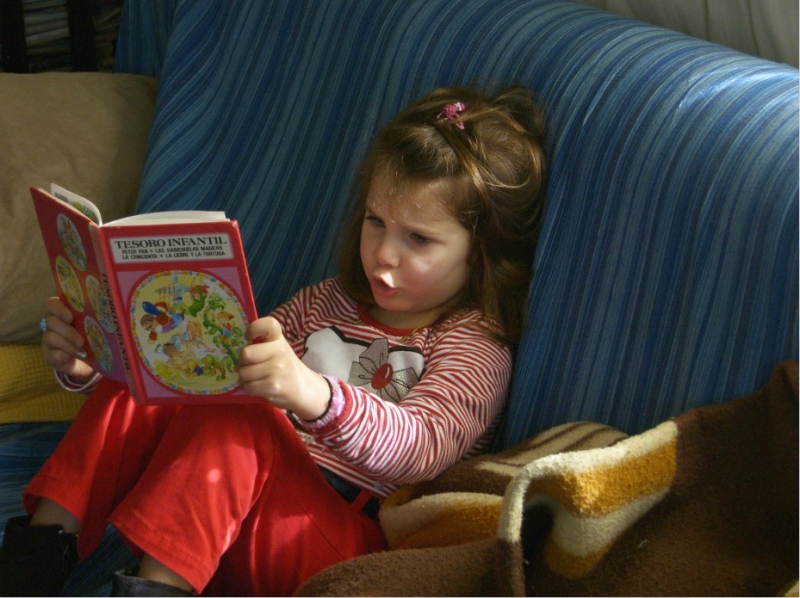 ▲ Parents should choose books that their children and their parents can enjoy together (Source = Pixie)