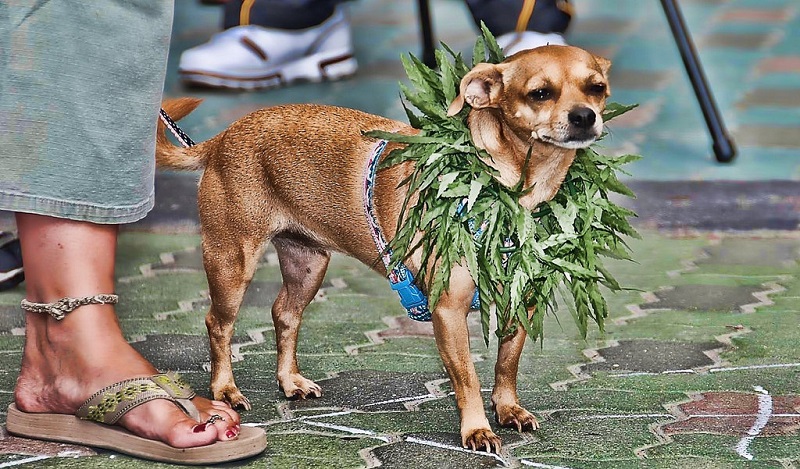 ▲ Source = Flickr
In the United States, the use of cannabis in recent pet treatments is increasing. As the move to legalize marijuana increases, the use and demand for cannabis in animal products is increasing rapidly.
Many companies are using marijuana deregulation as an opportunity and have begun using marijuana as an alternative treatment for pets suffering from diseases such as cancer that are not well treated.
BBC News reported that manufacturers such as Hemp Oil, Hemp Cure, Hemp Cream, and Gum were manufactured by companies such as Treatibles. These manufacturers say they have cannabis diol ingredients in hemp. Cannavidiol is an active compound in cannabis that can treat seizures, anxiety and inflammation.
Some owners are worried that pets, especially dogs, are taking drugs, but Sarah Brand, a veterinarian who manufactures cannabis products in the Canadian Recreation Year, says, "Pets do not necessarily take on marijuana. This product should only be used to treat dogs, "he said.
There are studies that cannabis extracts and hemp products are very effective in treating pets with chronic pain and arthritis. However, some veterinarians are skeptical about this and said that more studies should be done with the American Veterinary Medical Association, because safety has not been verified at this stage.
But Tritibles founder Juliana Carrera said in an interview with the BBC that their products are being sold in more than a thousand pet food stores and that customers have experienced a change in their dogs using their products.
Since marijuana laws differ from state to state, the availability and availability of products depend on their place of residence. For example, in California, you must have a valid marijuana card to purchase. Recreational marijuana has been legalized in nine states in the United States, but medical marijuana has been legalized in 29 states, such as Washington, DC.