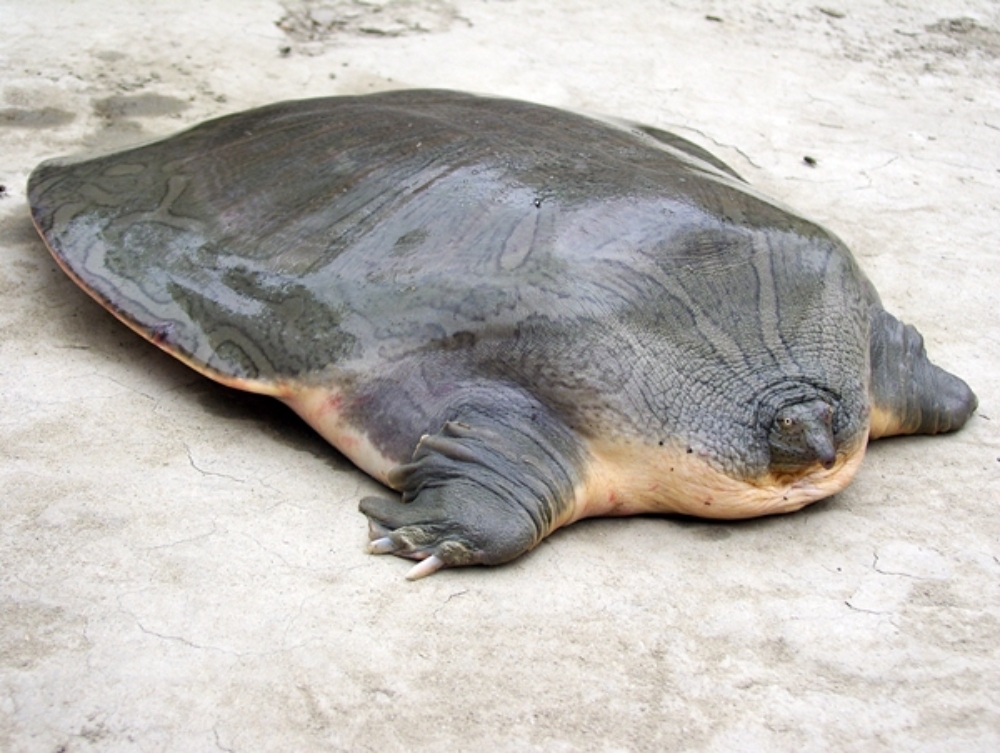 It is believed to be a big help in restoring the species by sending 150 cubs to the nature as an Asian giant.
The Asian giant, known to have been extinct, was found in 2007 on the Mekong River stem in Cambodia. One group then removed the eggs and then hatched and returned the kittens back to the ecosystem where the eggs were found. Local animal care programs have been run and the number of wild animals has increased.
It is the largest of the tortoises that live in this growing freshwater fish called Cantorese giant or frog-faced turtle, and has unique characteristics.
It does not have the hard shells of most of the tortoises and animals of the Asian giant, but it is replaced by a thick skinned, ribbed rib with a rubber texture.
This grower also has most of his life in sand and mud, with only his eyes and nose present, his claws to snatch food from the hiding place, his fast-moving head, and his jaws strong enough to break the bones.
As these habitat lose their habitat, eggs and meat can be used for edible purposes, and they have been captured indiscriminately, eventually being named for the endangered species selected by IUCN.
The situation with the endangered species is expected to improve with the joint efforts of the Wildlife Conservation Society (WCS), the Fisheries Resources Agency of Cambodia (FiA) and the Torture Protection Society (TSA).
Community programs run by animal care organizations are approaching zara conservation in a number of ways, one of which is using very simple problem solving methods.
The method is to hunt captives who previously captured Zara and to find and protect them. As a result, since 2007, 329 Zara nests have been safely kept and 7,709 cubs have been born here.
It is one of the 150 cubs born this time and returned to nature. Without this kind of conservation effort, you would lose another wonderful species on Earth, and most of all, you would not have been able to take a picture of the tortoise rushing towards the water, the most cute figure in the world.