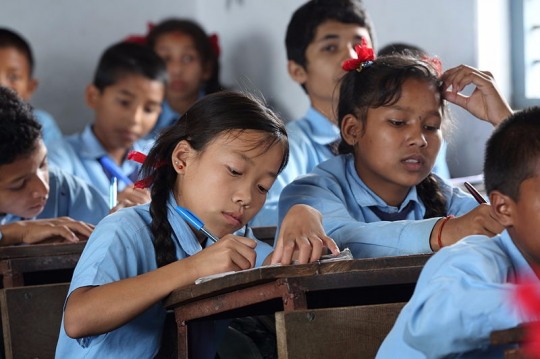 UNESCO says millions of people can escape poverty if every adult in the world goes to school for two more years.
UNESCO said, "After all adults have completed secondary education, 420 million people can get rid of poverty and reduce poverty worldwide by more than half, and almost two-thirds of poverty in sub-Saharan Africa and South Asia can be reduced."
The UNESCO Global Education Monitoring (GEM) Report team conducted an analysis of the impact of education on growth and poverty reduction in education in developing countries between 1965 and 2010.
A report from the UNESCO Institute on Statistics on Poverty Reduction through Primary and Secondary Education will be presented ahead of the UN High Level Political Forum (HLPF) in New York from 10 to 19 July.
"We have a concrete plan that people do not have to live with just a few dollars a day, and there is education at the heart of the plan," said Irina Bokova, UNESCO Secretary General. .
Studies have shown that education protects against socioeconomic vulnerabilities while at the same time acquiring skills to increase employment opportunities and income.
However, if the current trend continues, 17 million out of 61 million elementary school children who are not currently attending school are unlikely to attend school.
This number is one in three in sub-Saharan Africa, West Asia and North Africa, and one in four of Central and South Asian countries. Girls in poor countries are especially harder to receive education.
UNESCO stressed that education should be done to the poorest to maximize effectiveness and reduce income inequality.
According to the GEM report, children in the bottom 20% are eight times more likely to drop out of school than those in the top 20% of middle-income countries.