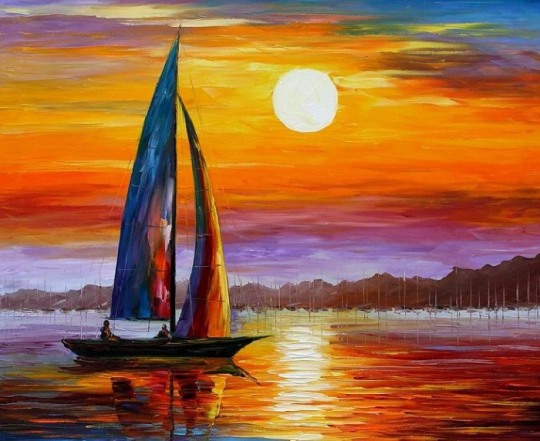 The work of a Cape Coral artist in Southwest Florida was selected as the official illustration of the 'Summetset Regatta' in 2017 from October 8th to October 6th.
Regatta, which is held every year, celebrates 52 times this year.
Pat Ricci participated in a drawing contest named "Fish & Ships" of the 2017 Cape Coral Art League held in April as his "Sunset in Sails".
The work was selected by the Caloosahatchee Marching and Chowder Society, one of the largest and oldest nonprofit and sailing clubs in Southwest Florida.
It will be printed on a small promotional t-shirt for the annual annual boat race and will be used for marketing purposes.
In addition, the Somerset Gyeongju Society, which selected this work, collected funds to support boating activities for youth in the area from Tampa Bay to Marco Island.
Two years ago, the Marching and Chowder Society raced 70 boats to rake about $ 15,000.
Last year, the group spent $ 9,900, including a $ 1,000 transfer to the Ostego Bay Foundation, for young sailors and marine enthusiasts in the region. Donated.
Rich studied art and primary education at Mt. Mary University in Milwaukee, Wisconsin.
After 28 years in retirement, he started to paint watercolors at workshops.
Meanwhile, she is currently teaching watercolors at the Cape Coral Art League in Cape Coral, Florida.