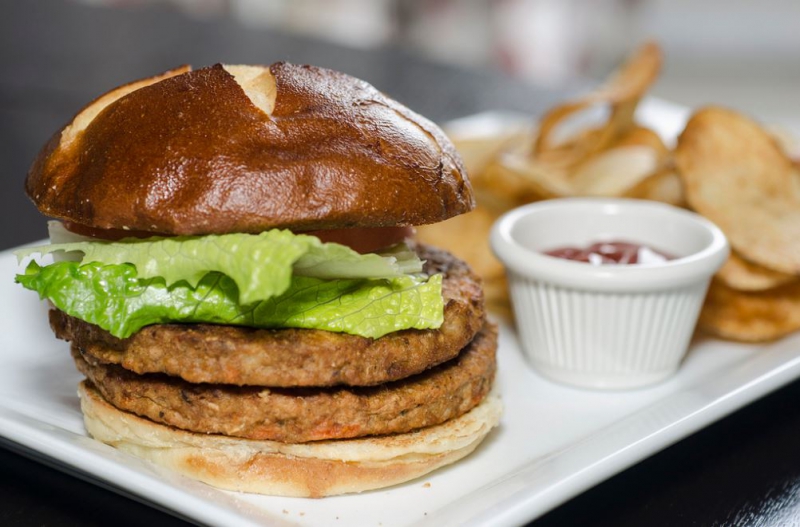 ▲ Source = Flickr
Vegetable burgers are foods that are enjoyed by dieters, vegetarians, etc., as a substitute for traditional burgers. It is a low-calorie nutritional formula that can keep up with good taste and health, but it is important to know the nutritional content at the time of purchase.
The main ingredients of vegetarian burger are various vegetables, whole grains, beans and lentils. Vegetables are rich in dietary fiber, vitamins and minerals that can be ingested and 70 to 130 calories per patty. Some burgers also help to consume minerals such as potassium and vitamin B from mushrooms.
But not all vegetarian burgers are beneficial to your health. If you are buying a vegetarian burger, it is a good idea to check the packaging label to determine the nutrients. Some vegetarian burgers are also rich in fat, preservatives and additives. In addition, some patties contain more than 17% sodium per day.
The protein content is preferably less than 10 g. Most of them use burger patties made of vegetables and wholegrain. If the protein is more than 10 g, the content of soy protein is high and the amount of soybean protein is small. If it contains hexane, avoid it. It is mainly used for industrial purposes such as shoe adhesive production and is harmful to human body and environment. It is also used to export seed oils such as canola oil and soybean oil.