There is a city where time has stopped. The world's largest disaster in 1986 due to radioactive leak. It is Chernobyl of Ukraine.
It has become a forgotten city for humans, but there are still creatures here living and fighting the bad conditions. They are abandoned dogs.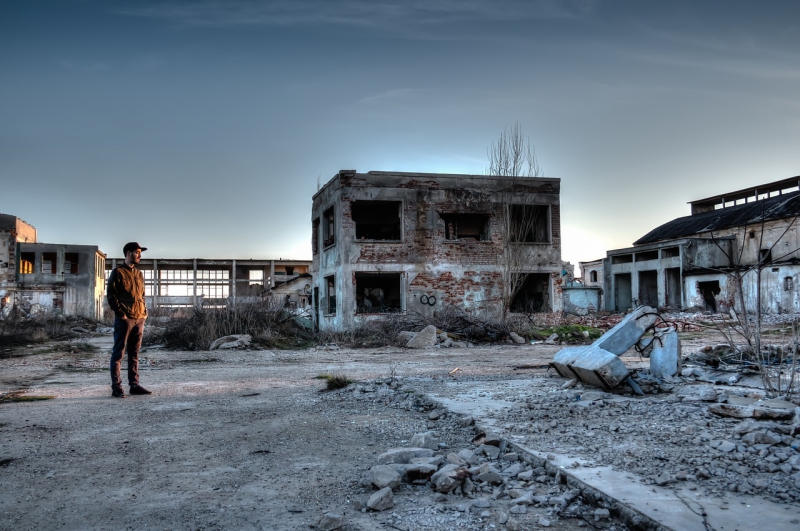 Source: Pixar Bay
Abandoned dogs in Chernobyl
If your family gives up on you because of the disaster, there is nothing you can do on your own. The dogs of Chernobyl were placed in this environment. Their protector escaped from the city where the nuclear accident occurred and saved their lives, but did not take the dog out. The neglected dogs endured and prospered in harsh conditions, and now many descendants are living with hunger and cold.
The story of Chernobyl's abandoned dogs is included in "The Chernobyl Prayer: The Chronicles of the Future," written by Svetlana Alexievich in 1997, I showed despair.
In the book, the dogs' desperate situation was filled with dogs crying and riding on the bus, but the soldiers kicked them out. The dogs, however, explained that they chased and ran several buses. In addition, the soldiers had to indict them to shoot and kill them indiscriminately. The more heartbreaking thing here is the fact that dogs did not know their fate at all. The dogs waved their tail to the coming soldiers. Perhaps he mistakenly believed that his long wait was over, without knowing his impending fate.
One of the characters in the book that recalled the day was on his first mission, saying that the dogs were still waiting for people to come home, keeping the house. However, in order to be faithful to his mission, he said he shot dogs in barns, houses and vegetable fields and carried them to dump trucks. He said dogs did not understand why people shoot themselves, and that they were not afraid of guns or people because they were pets.
Living in Chernobyl
In fact, no one expected them to survive in harsh environments. But according to Julian McDowall of the Guardian who recently visited the out-of-bounds area of ​​Chernobyl, hundreds of dogs were living their homes.
McDowall said that about 300 dogs were living in restricted areas, and were descendants of dogs who had survived the accident. Of course, they are not expected to have horrible accidents like their ancestors, but their lives are not comfortable. Without proper animal shelter, you have to survive the harsh cold and hunger. Even if cold and hunger are not an issue, the increasing amount of radiation in the fur can have catastrophic consequences for them. With these factors, the average life span of dogs here does not exceed six years.
But all living things adapt to the environment. The dogs here are the same. They live in a small cabin built by security guards near checkpoints, and some dogs wander in a nearby café and eat human food. McDowall said the dogs are serving as café visitors, as well as the unofficial mascot of Chernobyl.
Fortunately, both the tourists and the tour guides are pretty and loving. One tour guide, Nadezhda Starodub, said in an interview with the Guardian that visitors are cautious about touching their dogs and that they know that dogs are lovely and that dogs are eating, communicating and socializing with the food they serve .
Change in Chernobyl
Until a few years ago, this change was impossible. When the nuclear accident occurred in 1986, the surrounding area, which is 30 km from the explosion point, was defined as 'very polluted place for human residence'. In 2002, however, it became a tourist attraction that can be accessed through the tour guide. Since 2005, guided tours have become less restrictive, allowing tourists to visit hotels and cafes. Of course, it was also a good environment for puppies.
The Clean Futures Fund (CFF), a nonprofit organization that sponsors industrial disaster areas, has since set up three animal clinics in the region and has begun work on dog welfare in earnest. It mainly supports rabies, parvovirus, distemper, hepatitis, and neutering.
The CFF, however, said the dogs often suffer from malnutrition, and said that even if they go to the forests, the wolf's attack will not save food. So I have to depend on those who give me their meals. The group now manages the population of dogs and provides basic health care services for survival.