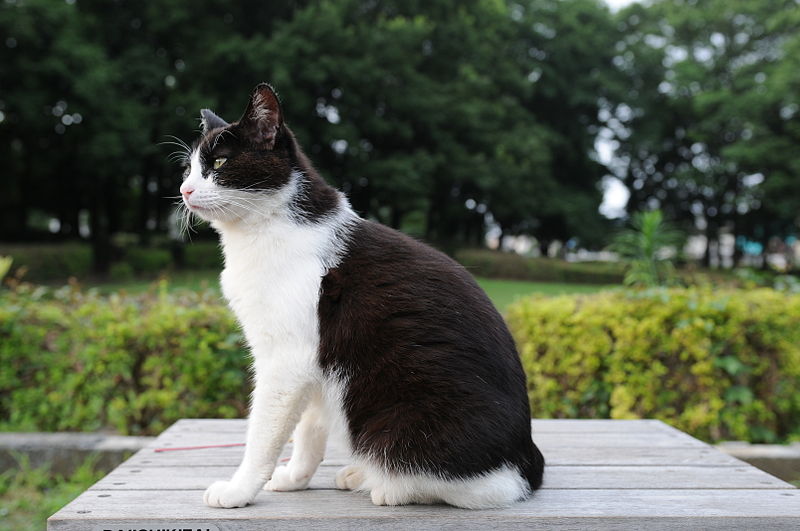 ▲ Source = Wikimedia Commons
There is a cat that plays an active dog trainer in the State of Missouri, USA. DOG, a black and white tuxedo cat, serves as an instructor at the St. Louis City Support Dog Training Center. Dogs are trained to help people with mental and physical disabilities in this training center. To do so, dogs must learn to cope calmly under any circumstances and learn how to not be excited when other animals are together. Diogo is active at this time.
When the dog is being trained, Dioge moves around the dog's neck and tail. Tuna dogs should not lose interest in Diogo. Nadine Weinik, director of the training camp, met Diogo for the first time at a business hotel. Wenick then brought Diogo, a kitten, to the training camp and hired him as an instructor.
"Diogy was a small kitten, but he came to dogs rather than fearing big dogs," said Stephanie McCreey, a volunteer at the training center. The people at the training camps all praise Diogo for their cat's performance.