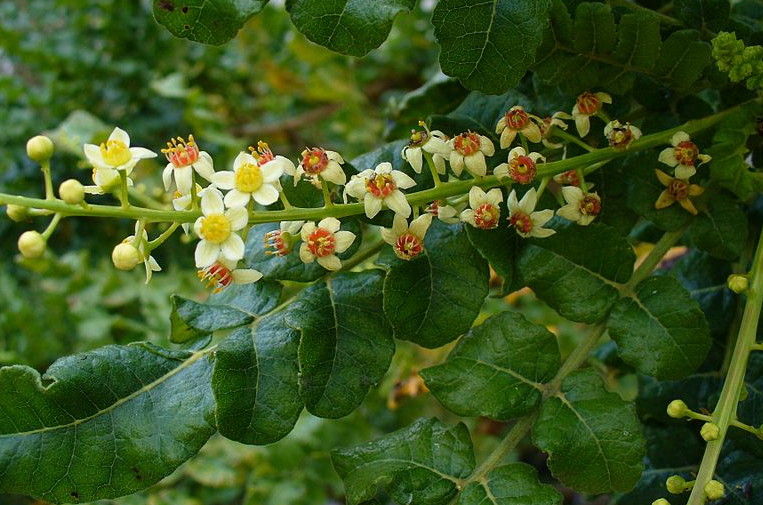 ▲ Source = Wikimedia Commons
Bosswellia is a medicinal herb that is grown mainly in India, Yemen, Somalia and Ethiopia. This plant has been used for thousands of years, especially during the period of 'Roman and Indian civilization'.
Bosswellia has 16 species, including species used in the manufacture of essential oils and species known as 'frankincense'. According to Dr. Joseph Merkola, an alternative medicine expert, Bosswellia is widely used for religious, cosmetic and medical purposes.
Bosswellia can be added to foods or beverages to relieve inflammatory symptoms, provided in the form of resins, pills, creams or powders, and some are added to perfumes and cosmetics.
As mentioned earlier, Bosswelia is also made of essential oils with the following properties.
Anti-inflammatory Antibacterial Anti-depressant Anticancer
Bosswellia is also effective in the treatment of bad breath, joint pain, menstrual cramps and rheumatism.
However, the use of pregnant women is prohibited, rare, but can cause stomach pain and chest pain.