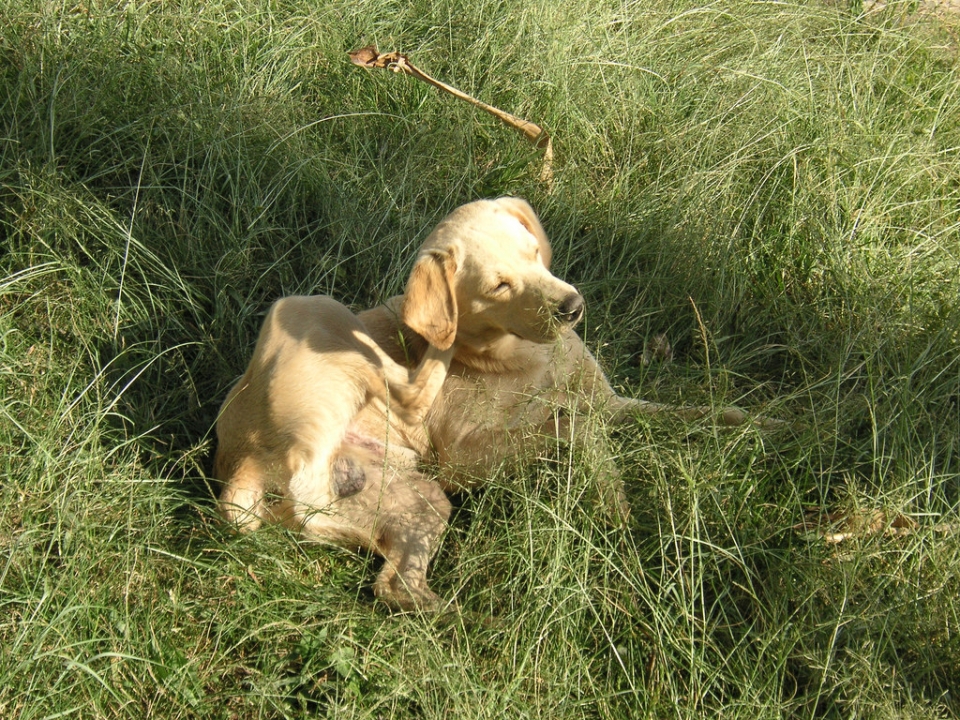 Source: Pixar Bay
Pets can have a variety of skin diseases, and when this occurs, owners search for animal hospitals. However, prescription drugs cost a lot.
There is an inexpensive and natural way to improve the condition of a pet's skin. Before that, let's take a bath as often as possible to prevent skin infection of pets, especially outdoors dogs. Regular brushing of hair is also an easy way to prevent skin diseases.
Here are some ways you can keep your pet's skin healthy with common ingredients in your home:
1. Use oatmeal. Put 1 cup of oatmeal in a coffee grinder or blender. Pour a cup of water into the oatmeal flour, apply the mixture to the pet's itchy area and leave it for 20 minutes. Rinse oatmeal over time.
2. Use baking soda. Mix baking soda and water in a ratio of 1: 1, then apply to the pet body and rinse after 20 minutes. Or put 1 cup of baking soda in the bath water for pet use.
3. Use apple vinegar. Mix apple vinegar and water 1: 1 and put in spray bottle. Sprinkle it on the pet's itchy area.
4. Use herbal tea. Chamomile tea, green tea and marigold tea are chilled, and cool tea is put on pet skin.
5. Use aspirin. Mix aspirin powder with a small amount of disinfecting alcohol and apply it to the pet's skin with a cotton swab.
The important thing is that you have to keep your pet from eating it yourself. You can use Elizabeth collar (neck collar). Before you use home remedies, find out what your pet's basic health condition is, and then consult an expert.