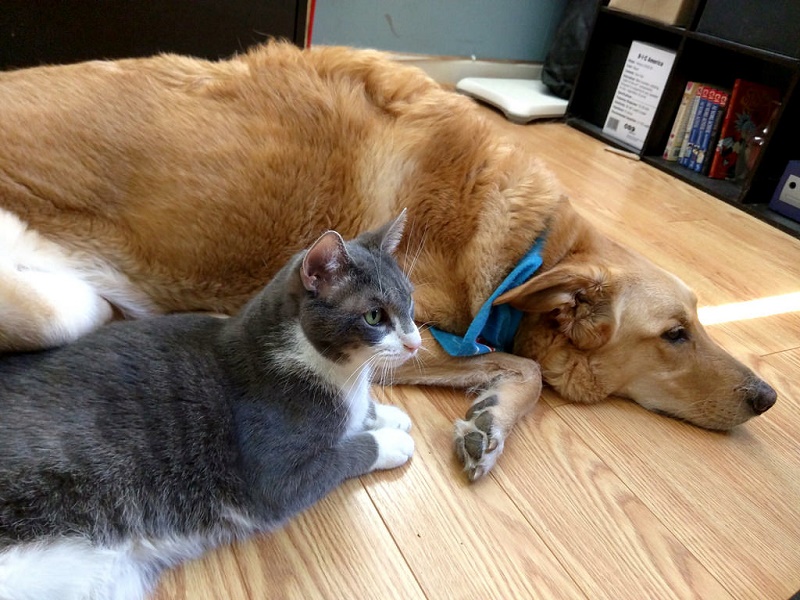 ▲ Source = Flickr
In recent years, pet owners and veterinarians are debating whether to vaccinate pets with too much. Veterinarian Sandy Sochuk said that over the years there have been many changes in vaccine recommendations.
Sochuck claims that all pet owners and veterinarians should vaccinate all kinds of dogs every year, but most people who keep dogs are not putting it into practice.
Most veterinary associations are encouraging three-year inoculation, saying that vaccinations against home-grown animals are much more frequent than other animals.
For example, anti-rabies vaccines are among the most important vaccines that all dogs should be vaccinated against. In Wisconsin, home-grown dogs are required by state law to vaccinate rabies vaccines every three years. Another important vaccine includes distemper and parvovirus, but the need for both vaccines is still controversial.
The American Animal Hospital Association website provides details on vaccines that need to be given to puppies. However, Sochuck emphasizes that it is more important for pet owners to get advice on vaccination at the animal clinics they use.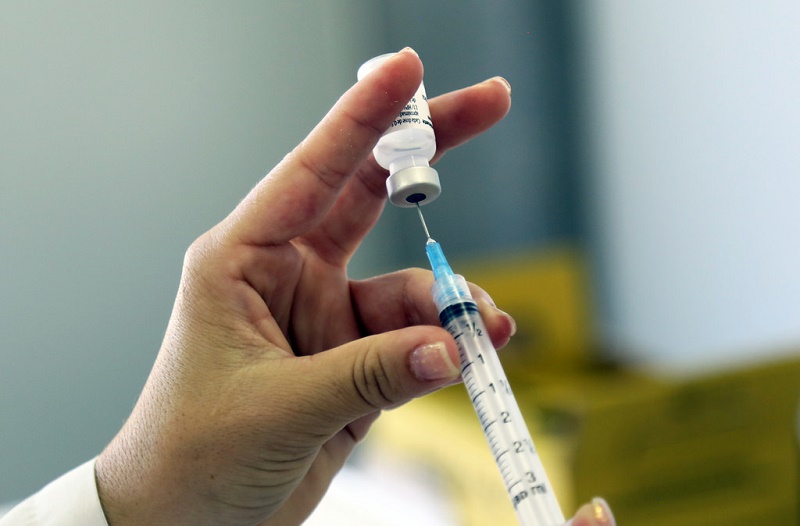 ▲ Source = Flickr
◆ The need for pet vaccination
According to the American Association of Veterinary Hospitals website, vaccines containing antigen components help the body's immune system to fight disease-causing organisms. When the vaccine is injected into the body, the immune system is appropriately stimulated. Later, when the pet is exposed to a real illness that has been vaccinated, the immune system is ready to identify and resist the disease. In this process, the immune system can cope with the disease and lower its severity.
The American Society for the Prevention of Cruelty to Animals (ASPCA) claims that vaccination protects pets from a variety of diseases. Immunization is one of the easiest ways to keep your pet healthy for a long time. Currently, a variety of vaccines have been launched on the market to counter specific symptoms of pets.
However, research has not yet been conducted on the need for vaccination to cope with a wide range of diseases. Veterinarians recommend that appropriate vaccinations be given in consideration of a number of factors, such as the age, medical history, environment, travel habits and lifestyle of the pet when vaccinating. In addition, healthy pets are encouraged to vaccinate only a few important vaccines.
Important vaccines for puppies and cats
Important vaccines to be vaccinated against dogs include parvovirus and distemper, hepatitis, and rabies. Anti-vaccines against Bordetella bronchiseptica, Borrelia burgdorferi, and Leptospira bacteria are not important vaccinations and should be prescribed according to the risk of exposure of the dog to the relevant virus. There are vaccines that need to be given to puppies every year, but there are vaccines that can be prescribed every three years.
On the other hand, in the case of cats, it is an essential preventive vaccine such as cat leukopenia (cat distemper), cat calicivirus, cat herpes virus type 1 (nasal organs) and rabies. Depending on the lifestyle of the cat, it can be inoculated with feline leukemia virus, Bordetella, clamidopilas, cat immune deficiency virus vaccine. Cats can be vaccinated every year or every three years.
Puppies and kittens can receive antibodies through the milk if they have a healthy immune system. Dogs and cats can begin vaccination from 6 to 8 weeks, but veterinarians should prescribe three vaccinations at intervals of 3 to 4 weeks.
The ASPCA explains that each state law controls rabies vaccine prescription. Some states require strict vaccination of rabies every year, while some mandate vaccinations every three years. However, in general, all states are required by law to provide rabies vaccination regulations.
◆ Proper dose test, prevent excessive inoculation
According to Dogsnaturally, titration is a laboratory test that measures the presence and level of antibodies in the blood. Antibodies appear at the moment when the antigen accelerates the response of the immune system and can occur naturally or through vaccination.
An adequate dose test is done by diluting 1 mL of blood, and veterinarians, breeders and puppies are able to determine whether the dog needs additional or inoculation.
It can also be used to vaccinate animals who do not know the vaccination record. It can also be used to determine if a dog has an immunity to vaccinate. Experts say it is advisable to carry out an appropriate dose test before vaccination with a real immune response.